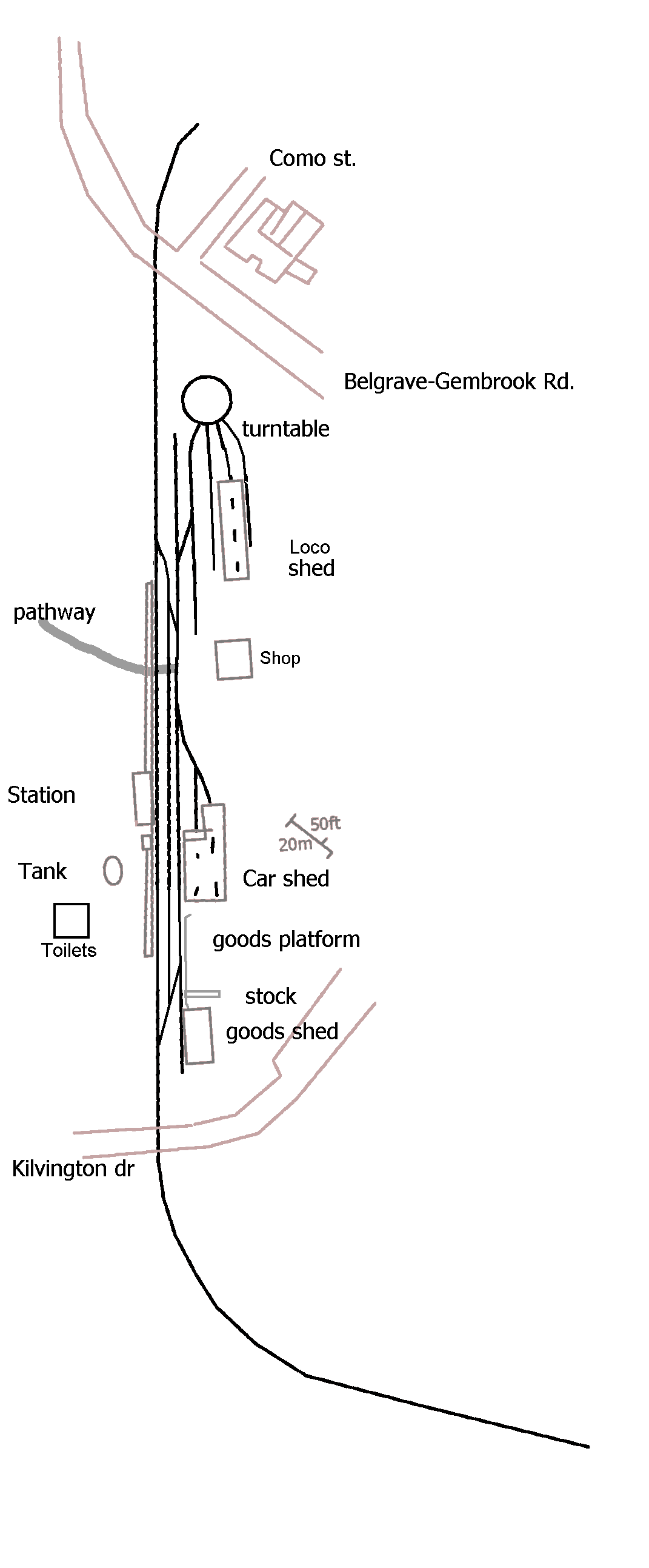 The big picture:

Update 27th January 2014 Page 1

Took a trip to Emerald today. And took a lot of photos. Thought it was time to get updated photos and to clear a few questions I had. Two trains came through, both in the Gembrook direction, 8A then 12A.

See the youtube links for some of the action.

But the questions were answered. No Q wagon on BG track. There are 3 turntable roads plus the lead to it. And the Belgrave end's pointwork was different than I thought, meaning I'll need another left handed point.



I went a bit shutter happy, lots of photos, enjoy or groan !

---